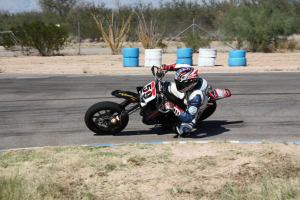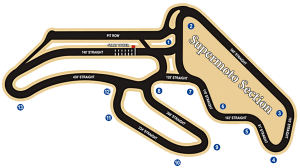 $80 non- member $60 member / $10 pit passes
Our primary focus is rider education and training where we introduce street riders to a closed course/track day atmosphere. We want to provide a safe venue where the newest riders to the most skilled can come out to the track and learn new skills and techniques while also focusing on advanced development and practice.
Beginner and advanced groups
Leather suit (1 or 2 piece) or armored textile pants and jacket that zip together required
Helmet M2010 or SA2010 or newer
Tires with good tread, no excess wear allowed
Motorcycle must be in proper mechanical condition, check chain tension and sprocket wear, brake caliper bolts, front and rear axle nuts
Safety wire is not required
Mirrors must be taped or removed
All motorcycles must go through a Tech Inspection prior to going on track.
Riders:
Our bike-night events are for anyone who wants to enjoy the excitement of riding their motorcycle on a technical racetrack. Our monthly events are designed for all experience levels, from beginners who want to ride on a track for the first time to seasoned professionals. This is not a race to cross the finish line, it is a race against the clock.
Spectators:
This is an awesome event to come out and see some high performance riding on a popular and highly technical racetrack. Walk around the pit area for to meet some of the riders and check out their bikes.
Spectator pricing: $10/per person, this includes a pit pass and ride along pass if you want to ride along with someone who is driving.
TRACK DAYS:
The 3rd weekend of each month, check the calendar for more info…
Track is available during normal "open" hours outside of our usual scheduled Track Days for practice.